2023 Youth Clay Shoot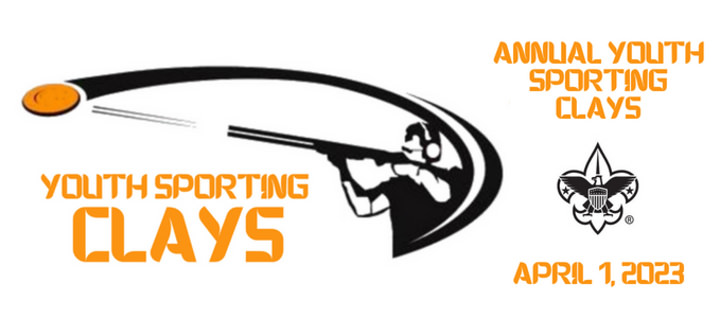 This is the Istrouma Area Council's annual opportunity for youth to compete in a sporting clay shoot at Avondale Scout Reservation. The event will consist of multiple clay shooting stations throughout Camp Avondale.
WHO: All Scouts BSA, Venturers, and Explorers
WHEN: Saturday, April 1, 2023
WHERE: Avondale Scout Reservation, Clinton, LA
LUNCH: Jambalaya lunch is included with registration.
COST: $35 per youth shooter, $10 per spectator, $35 per "Adult Walk" participant
REGISTRATION: On-time registration via the website by March 24, 2023. http://www.iacbsa.org/yth_shoot23
LATE FEE: Registrations received after the March 24, 2023 deadline will be accessed with a $15 late fee per participant.
For more information contact Mike Falcon at iacshootingsports@cox.net or 225-916-4300
**No Personal Firearms Allowed**
Be sure to complete forms prior to coming to the 2023 Youth Sporting Clays. The two forms ("Annual Health and Medical Record" and "BSA Pre-Event Medical Screening Checklist - Fillable") should be filled out in advance.