2021 SE Merit Badge Day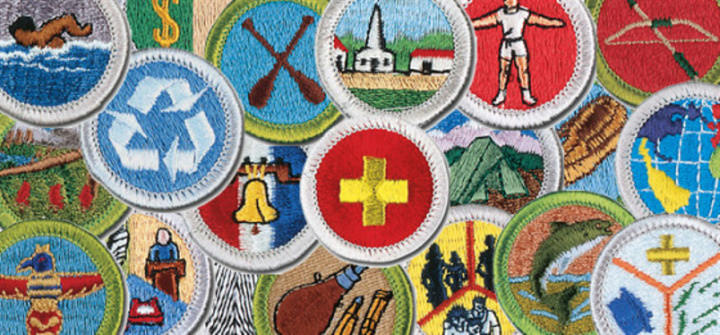 Sewell-Eagle District will host its annual merit badge day on July 31, 2021.
Location: Graceworks Church, 16131 LA-44 Prairieville, La. 70769
| | |
| --- | --- |
| Check-In | 7:00 AM - 8:00 AM |
| Session 1 | 8:00AM - Noon |
| Lunch | Noon |
| Session 2 | 1:00 PM - 5:00 PM |
Space for most merit badges is limited to 12 Scouts. Please be aware that some of the merit badges taught cannot be completed at Merit Badge Day due to specific requirements. Please also be aware that many merit badges have prerequisites that must be completed prior to your arrival. Scouts enrolled in the Programming Merit Badge are required to bring either a laptop or a tablet to class. It is your responsibility, as a Scout, to get permission from your Scoutmaster to start each merit badge. You will need to download the merit badge worksheets and "Be Prepared" for the classes you are taking. Merit Badge pamphlets are available at the Scout Shop and should be bought and reviewed prior to class to assist the Scouts and Instructors. Merit badge worksheets can be found online at http://www.usscouts.org/mb/worksheets/list.asp for any class you are taking.
Check in will start at 7:00 a.m. Classes begin at 8:00 a.m. Lunch will be provided from 12:00 noon – 1:00 p.m. If you have any allergies or special food requirements, please notify us when you register. Classes will resume at 1:00 p.m. and end by 5:00 p.m. Scouts should bring a water bottle for use during the day.
The fee for Merit Badge Day is $20.00 which includes lunch. Both online registration and payment are through the Istrouma Area Council website at https://www.iacbsa.org/ and will close on Monday, July 26, 2021. Classes will be added or dropped based on interest and availability of merit badge counselors to teach certain badges. Additional fees may be necessary for some merit badges, and we will email you if there are additional fees. If you have any questions, please contact Christian Craddock at (865) 386-1530 or Rob Bourgeois at (225) 610-3706.
The Co-Vid forms (attached below) must be brought to the event.
All participants must wear a mask while indoors.
2021 SE Merit Badge Day July 31, 2021