2020 Cypress Chauve BALOO/IOLS
Intro to Outdoor Leadership Skills (IOLS)

Introduction to Outdoor Leader Skills
(For Scouts BSA Leaders)
This hands-on program gives adult leaders the practical outdoor skills they need to lead Scouts in the outdoors. You will set up a campsite, pitch a tent, hike, and cook outdoors—basically all the skills necessary to see the outdoor program of the Boy Scouts of America come to life. This training will ensure that new leaders are proficient in the basic outdoor skills through First Class rank. Leaders will leave the training experience knowing they can show their Scouts how to accomplish outdoor skills while fulfilling rank requirements.
Basic Adult Leadership Outdoor Orientation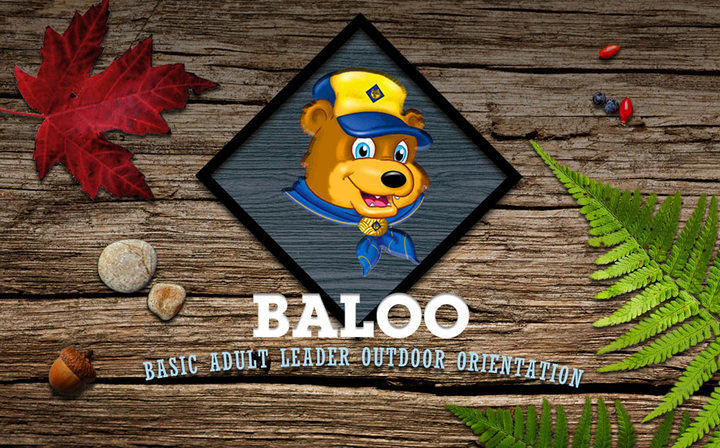 Basic Adult Leadership Outdoor Orientation
(For Cub Scout Leaders)
BALOO is designed as an introduction for Cub Scout leaders who are interested in adding a camping component to their pack activities. Each Pack is required to have at least one BALOO trained adult on every Cub Scout overnight outdoor event—including pack camping and Webelos/AOL Den overnighters. BSA's Cub Scout level camping policies will be taught along with the necessary tools to help units carry out a successful camping experience.
You MUST complete the BALOO on-line training prior to attending the hands-on training.
THESE COURSES WILL BE SEPARATE WITH SOME SHARED SESSIONS. DUE TO CHANGES IN
THE CURRICULUM, CREDIT WILL BE GIVEN FOR ONLY ONE COURSE, NOT BOTH.
December 11-13, 2020
Time: Arrive and Setup 6:30 p.m. to 8:30pm on Friday; first session 9:00pm Depart 12:00 p.m. on Sunday
Location: "2 ponds Campsite". Take the dirt road next to Creative Manufacturing Services located at 6230 LA Highway 70, Sorrento, LA
Registration: $40.00 if paid by December 4, 2020 / $50.00 Dec 5 – Dec 7, 2020
All registration will be all online. No walk-ins!
The General Activity/Camping Consent Form and Training/Camping Code of Conduct must be turned in at check in..
For registration and questions, please contact:
Alan Berthelot, Cypress Chauve Training Chairman (Scouts BSA) 225-413-4636 aberthelot@gramercypd.com
Nick Marshall, Cypress Chauve Training Chairman (Cubs) 225-505-6682 npm01@hotmail.com
AN EMAIL WILL BE SENT WITH RESOURCE MATERIAL, DRIVING DIRECTIONS, EQUIPMENT LIST, CURRENT COVID GUIDELINES AND A SCHEDULE FOR THE WEEKEND TO EACH REGISTERED PARTICIPANT.