2020 CC Merit Badge Day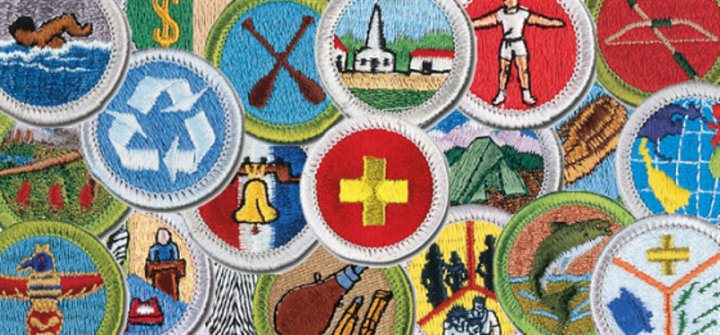 We are happy to announce that Cypress Chauve District will host its first ever Merit Badge Festival.
This Festival includes 16 virtually-instructed merit badges spread across the four Saturdays of August 29, September 12, September 19, and September 26, 2020. There will be two merit badges taught in the morning session, and two in the afternoon.
Class size is limited to 25 Scouts per class, in order to have the desired interaction between Scouts and instructors. Please be aware that some of the merit badges taught cannot be completed at Merit Badge Day due to specific requirements. Also, please be aware that many merit badges have prerequisites that must be completed outside of the virtual instruction. It is your responsibility, as a Scout, to get permission from your Scoutmaster to start each merit badge. Scouts will need to download the merit badge worksheets and "Be Prepared" for the classes they are taking. Merit Badge pamphlets are available at the Scout Shop and should be bought and reviewed prior to class to assist the Scouts and Instructors. Merit badge worksheets can be found online at http://usscouts.org/mb/worksheets/list.asp for any class you are taking.
The Friday before each merit badge day the parents of the Scouts will be provided a link to the class, therefore registration is by individual/family. Scouts are expected to be interactive, so video and audio are necessary. All sessions will have two adults as per BSA policy. Any parent who would like to assist as the second adult please contact either Christian Craddock at (865) 386-1530 or Rob Bourgeois at (225) 610-3706.
Registration is by individual/family. The cost is $5.00 for each merit badge for which the Scout registers. Both online registration and payment are through the Istrouma Area Council website at https://www.iacbsa.org/ and will close the Thursday before each merit badge day. Again, if you have any questions, please contact Christian Craddock at (865) 386-1530 or Rob Bourgeois at (225) 610-3706.
**Note** Baton Rouge Scout Shop hours are: Mon.-Fri. 10-6, Sat. 10-4. Closed for lunch 2-2:30.
Saturday, August 29
| | |
| --- | --- |
| Session 1 (8:30am-12:00pm | Oceanography |
| Session 2 (8:30am-12:00pm | Citizenship in the Nation |
| Session 3 (1:30pm-5:00pm | Genealogy |
| Session 4 (1:30pm-5:00pm | American Busines |
Saturday, September 12
| | |
| --- | --- |
| Session 1 (8:30am-12:00pm | Citizenship in the Community |
| Session 2 (8:30am-12:00pm | Music |
| Session 3 (1:30pm-5:00pm | Coin Collecting |
| Session 4 (1:30pm-5:00pm | Railroading |
Saturday, September 19
| | |
| --- | --- |
| Session 1 (8:30am-12:00pm | Chess |
| Session 2 (8:30am-12:00pm | Law |
| Session 3 (1:30pm-5:00pm | Citizenship in the World |
| Session 4 (1:30pm-5:00pm | Mining in Society |
Saturday, September 26
| | |
| --- | --- |
| Session 1 (8:30am-12:00pm | American Heritage |
| Session 2 (8:30am-12:00pm | Medicine |
| Session 3 (1:30pm-5:00pm | American Labor |
| Session 4 (1:30pm-5:00pm | Fish& Wildlife Management |
| File Name | Description | |
| --- | --- | --- |
| 2020 CC Merit Badge Day Parent/Leader Guide | | Download |