2019 NG Pinewood Derby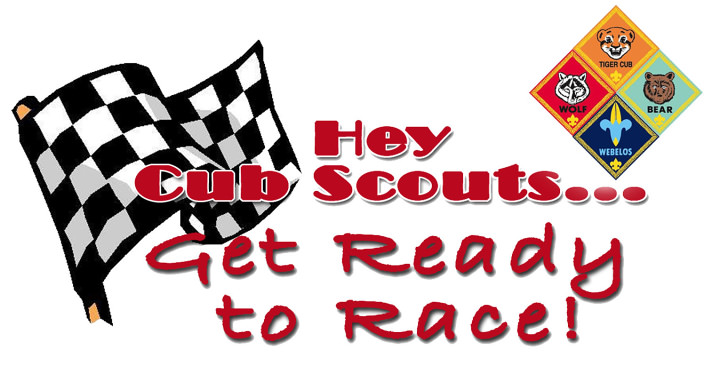 Open Registration: Lions, Tigers, Wolves, Bears, Webelos, Arrow of Light and Siblings. Everyone can participate. Registration will be $10 per person, patch included. Packs are allowed to register any Cub Scout who is interested in racing, or siblings under the age of 10 years old may register online, as well. Pack leadership is responsible for submitting the official registration form, if applicable. ALL racers must be registered before racing begins.
Racing will begin on Saturday, May 4th 2019, at Bass Pro Shop in Denham Springs - Start Time is 10:00am.
INSPECTIONS: PRE-­-RACE:
Inspections and Check-in: Friday, May 3rd @ Bass Pro Shop, from 6:00pm to 8:00pm.
All registered cars will be allowed to compete. If your car raced at a pack level, then you qualify to race. Your car must pass a general inspection for compliance by the Inspection Committee. The Committee will inspect the car to make sure that it doesn't have any loose parts.
Once inspection is complete, your derby car will be placed in the ranks to race. If your car is not present during the scheduled time for official pre-race inspection, someone from the Inspection Committee needs to be notified. If a car does not meet the specifications listed, the racer will be allowed to fix any issues before the race. (Rules are not written in stone. It is up to the officials and PWD Chair to settle any issues. We will be flexible and fair). Once a car has been inspected and in the ranks, only unbiased race officials and designated Boy Scouts will handle the cars. If your car is damaged by a handler, you will be notified and given an opportunity to repair the damaged issue on the derby car so that it can race.
| File Name | Description | |
| --- | --- | --- |
| 2019 Rules & Fact Sheet | | Download |