2020 Cypress Chauve Webelos Woods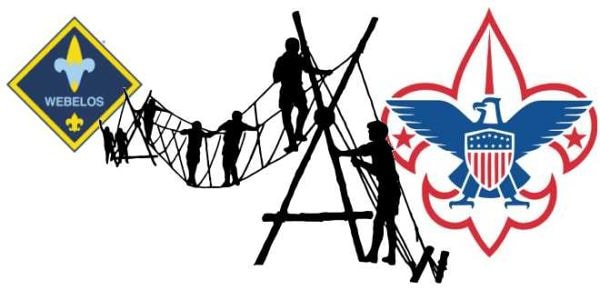 WHY WEBELOS WOODS?
Cypress Chauve District offers the best Scouting experience in all of Istrouma Area Council. Our Cub Scouts experience wonderful activities, but few are exposed to the fun that Scouting under the Patrol Method offers. Webelos Woods is designed to allow Webelos and Arrow of Lights to experience what it is like to camp and act under the Patrol Method with older Scouts guiding and leading the way.
Webelos Woods also gives participating older Scouts the opportunity to share the skills they have learned with younger Scouts; improving their leadership and camping skills while providing fellowship and positive role modeling. This event has been planned and will be carried out by Eagle Scouts and experienced older scouts from the Troops in Cypress Chauve District. Scoutmasters will be onsite to provide guidance and oversight; however, the Scouts run each of the activities.
Webelos/AOLs will camp with their dens for the weekend much like Patrol in a Scouts BSA troop. Parents/adults will camp separately, observing while allowing the youth to participate in the event. On Saturday the Scouts will work with and train Webelos/AOLs on the various skills and activities.
Making useful camp gadgets- Knots and Lashings
Fire Building Instruction – Building a fire
How to not starve-Cooking
Chopping and Sawing wood- Saw and ax skills
Scouting is Fun – Games and Activities
Patch Trading and Displays
Cobbler competition (Scouts, Webelos, AOLs) – Awards for 1st, 2nd, 3rd
Camp site inspection and competition (Webelos) – Awards for 1st, 2nd, 3rd
The WEBELOS WOODS program offers a variety of popular activities essential to first year Scouts. Some Webelos/AOLs will be using these skills for the first time in their lives. This may be the first time for many Scouts to exhibit their leadership and teaching skills as well. Please recognize that the goal of this event is for the older Scouts to guide the Webelos/AOLs; the temptation will be great for adults to step in and "assist" in the training sessions. Please realize that in doing so, we are denying the boys from the bonding and fellowship this event hopes to accomplish.
| File Name | Description | |
| --- | --- | --- |
| 2020 Leader Guide | | Download |